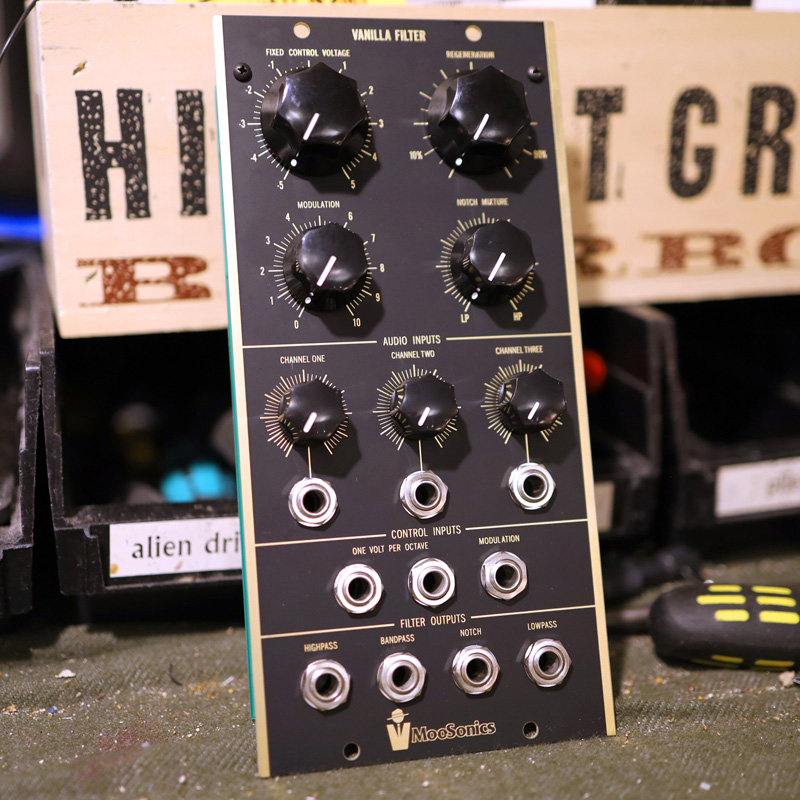 Vanilla Filter

The Vanilla Filter is a state variable filter with a three-input signal mixer. It is the most honest interpretation of a certain state variable filter from a 1970s synthesiser which had the same colour as delicious vanilla ice cream.

Unlike other modern renditions of this fantastic filter, it will preserve the input amplitude of signals presented to it. However, if you use resonance, it might get loud. This may cause anything downstream to distort. I personally feel this is an incredible way to experience what this filter can actually do.

A cool feature of this filter is a "Notch Mix" control, which allows you to balance the mix of lowpass and highpass signals presented to the "Notch Output" jack. Another nice feature is that the modulation input has an input which is twice as sensitive as the unattenuated control inputs.

Here is an audio example of what this filter sounds like. Please read the description if you are interested in the specific patch used:



This module has a physical depth of only 1 inch.